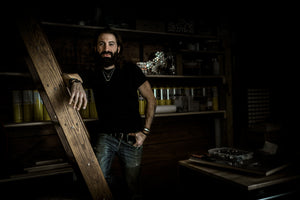 Handcrafted In The U.S.A.
I am proud to introduce TRITTELLO, the culmination of years of purposeful work and experimentation.  My jewelry line embraces the understated elegance and individuality of the everyday coin and molds them into wearable treasures.  
The metamorphosis of these reminted coins transforms them from ordinary to one-of-a-kind.  Every piece will become your own personal currency, documenting your life, evoking memories, and reflecting your own cherished story.
-Michael Bonardi
michael@trittello.com       614.327.1363